Movment's new single CRAWL BACK INSIDE is out now.
The single is available on all digital streaming platforms and at movment.bandcamp.com and via EPICTRONIC
Listen to the single CRAWL BACK INSIDE on Spotify and Soundcloud
https://open.spotify.com/album/5NneRlNlVlJ2jxxuDxrXdf

https://soundcloud.com/movment/crawl-back-inside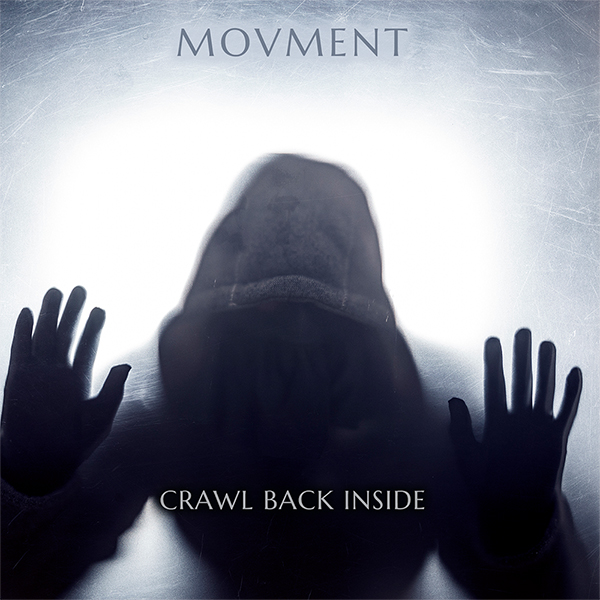 The single CRAWL BACK INSIDE was recorded in End of Light Studios, Mullingar, and Grouse Lodge,
Mullingar, Ireland & mixed by Alex Borwick, and mastered by Jerome Schmitt at The Airlab.
Artwork & Photography by UVRay.
The Video for CRAWL BACK INSIDE is also available now on YouTube.
The new single CRAWL BACK INSIDE explores our journey through life.
We will all reach the end.
Just as life begins, it will end.
Is there nothing then?
Just what we have now?
We live in our minds, and we will crawl back inside at the very end.
On their new single MOVMENT look deep within and wait on the moment of ending.
when they will CRAWL BACK INSIDE.
Lineup:
Martin K – Vocals, Drums.
Kevin K – Guitars, Bass, Keyboards
Mark K – Bass
Isabella RK – Guitars
MOVMENT will release a new Album REINVENTION on 24 November 2023 and it will be available from
EPICTRONIC.COM
movment.bandcamp.com
www.distortthescene.com/shop

CRAWL BACK INSIDE
We have reached the point of ending
We will soon cease to be as we are
And in this moment as we wait
And contemplate the time to come
Some of us realise
Crawl back inside x3
Then we realise
Crawl back inside
Crawl back inside x2
We are the ones x3
We are the ones x3
Some of us realise
Crawl back inside
Then we realise
Crawl back inside x2
Crawl back inside x3