Movment's new single I BELIEVE IN NOISE is out now.
The single is available on all digital streaming platforms and at movment.bandcamp.com and via EPICTRONIC
Listen to the single I BELIEVE IN NOISE on Soundcloud – https://soundcloud.com/movment/sets/i-believe-in-noise
The single I BELIEVE IN NOISE was recorded in End of Light Studios, Mullingar, and Grouse Lodge,
Mullingar, Ireland & mixed by Alex Borwick, and mastered by Jerome Schmitt at
The Airlab. Artwork & Photography by UVRay.
The Video for I BELIEVE IN NOISE is also available on YouTube below.
I BELIEVE IN NOISE
The song is about the impact of sound, music and noise in our
body's existence and how they affect our moods and direction in life. It is a
feeling. We should go by what we feel. Learn from what we see and hear. It is
part of who we are. It is Power. We are obsessed with music, and find noise and
sound uplifting and spiritual. Music is a means of expressing our ideas and
thoughts It is a powerful force. It is Power. I Believe in Noise!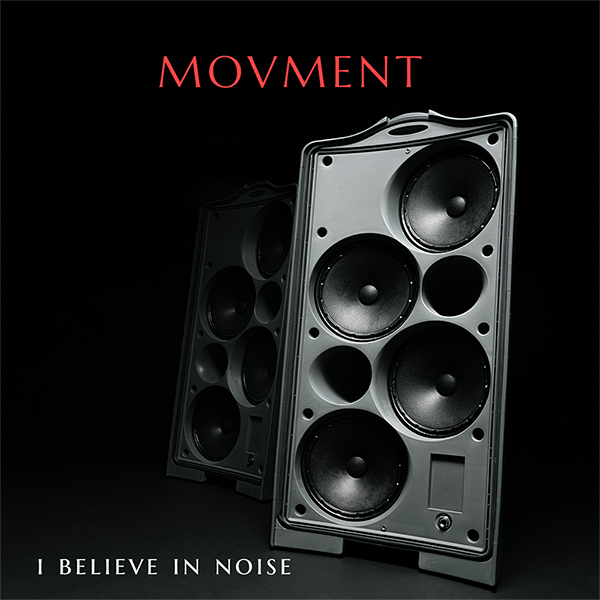 So still it captures me Ask the question on my lips
Dispel my doubting mood swings I concede to a different motion
I believe in noise
An upside down devotion
A cursed obsession
With advancement to heights
I believe
Sometimes we need sun on our skin
To give our bodies a sense of belonging
A passage to
expression .
Sustain this source of power, power
this power
Destroy the weakest machines with this power
Their Power the power, power